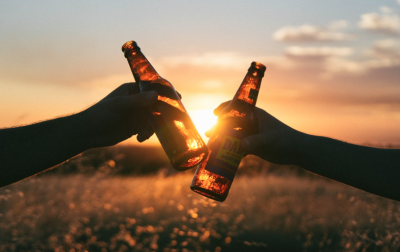 Mercantile Claims have successfully helped thousands of clients successfully reclaim money from timeshares and holiday products that have been mis-sold to them.
We are one of the UK's leading timeshare termination and claims management specialists and fully regulated by the Financial Conduct Authority.
Today, we are delighted to be able to share with you yet another successful claim for one of our clients, who have received a settlement of over £10,000.
Our clients first entered the murky world of timeshare back in 2000 when they purchased a unit in Spain. Although they were initially happy with their purchase, as the years went on and their two children grew up they were using the timeshare less and less. They were starting to think about retirement and were concerned that the maintenance fees were increasing every year. This was something they could simply not afford, they were also concerned that the timeshare would be passed on to their children, something they had expressively said they did not want to inherit.
In 2016, our clients were contacted out of the blue by a timeshare termination company, who explained that they could legally and permanently terminate their timeshare. All they had to do was attend a meeting with one of their legal representatives, to explain how they could help. However, when they attended this meeting, they were greeted by a representative from the company who was not what was described to them in the pre-meeting telephone conversation.
In fact, what quickly became apparent from early into the meeting, was that the person to whom our clients met with, was not a legal representative, but a sales person, similar to a timeshare sales reps. Our clients were, for the following 7 hours, forced to endure an extremely high pressured sales presentation, about the benefits of purchasing a holiday points scheme. They were put under a considerable amount of pressure during this meeting, they were given no opportunity to take a break or discuss this purchase alone between themselves.
After having endured hours of switch and bait style selling tactics, our clients reluctantly agreed to sign up. Incredibly, no cooling off period was offered to our clients, and as they later found out, their timeshare was not terminated. The sole reason for attending the meeting was to legally dispose of their timeshare, and not to purchase another holiday product they did not want and could make no use of.
Fortunately, for our clients, they were introduced to Mercantile Claims, by way of recommendation through some friends who we had successfully help negotiate the timeshare termination for. Happily we can say, they have received all of their money back from this fraudulent company, and are free from their timeshare burden also.
People who enter into timeshare agreements often find it difficult to keep up with the mounting maintenance fees and simply cannot afford it any longer. They may also find that the Timeshare no longer suits their needs and simply want to end the contract. There are too many individuals who are willing to take advantage of Timeshare owners and offer fake products, along with Timeshare exit schemes. Before agreeing to any Timeshare termination or exit procedure with an individual or company, seek independent advice and fully research any company you are thinking of working with.
It is also important to remember that purchasing a Timeshare should NEVER be viewed as a financial investment. Timeshare is an investment in lifestyle, in future holidays and family time together. There is almost no resale value to a Timeshare.
The mis-selling of holiday products is, unfortunately, common practice within the holiday industry and these type of crimes often go unreported by the most vulnerable in our society and criminal convictions are few and far between.
If you have purchased a Lifestyle / Concierge Service, a Timeshare or a 'holiday points' based product from a resort or company and feel unhappy with the service, or feel you have been mis-sold this product, please get in touch with us to discuss how we may be able to help you with a possible Money Back Claim.